Sponsored Content Presented by Fantasy Junction.
Just how successful was the Alfa Romeo Spider? The fact that the Italian car maker built more than 124,000 total examples for nearly 30 years over four generations­ might give you an idea.
This 1969 Alfa Romeo 1750 Spider Veloce is from the final year of Series 1 production–noted as being a California resident since new–and comes equipped with the SPICA mechanical fuel injection system.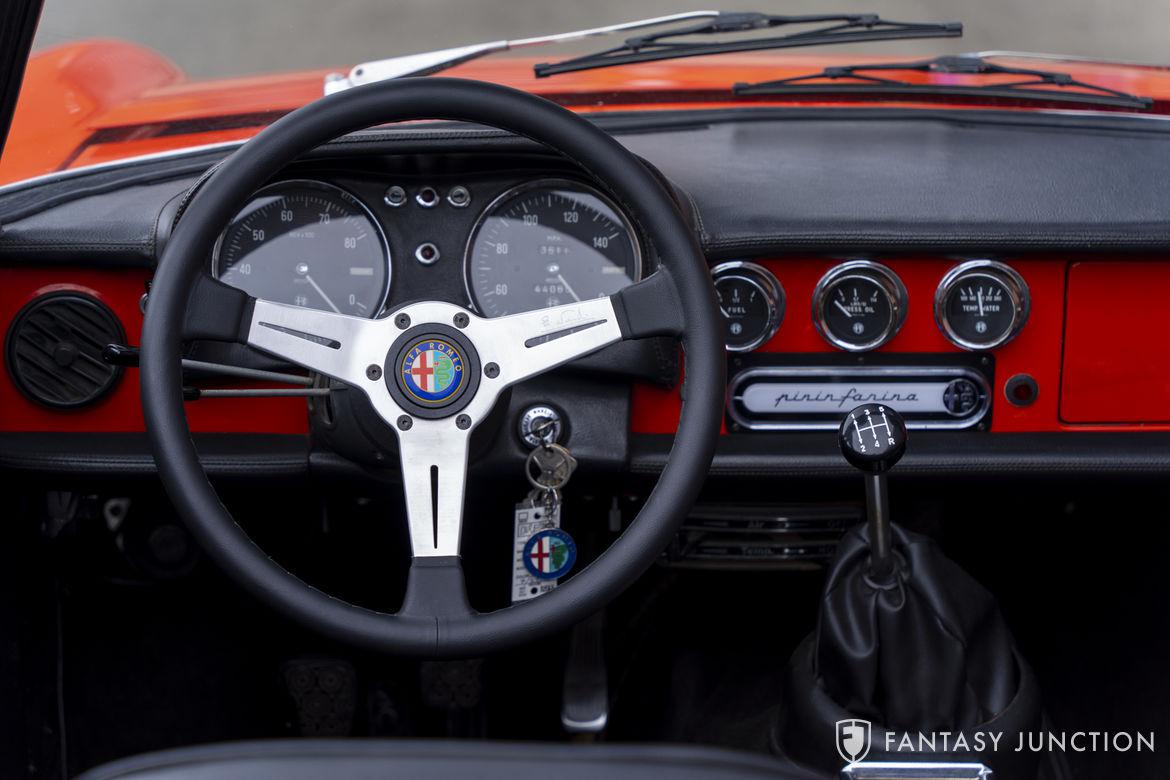 Recent work on the Spider includes a gearbox rebuild, replacement of the clutch master cylinder, a new convertible top and an oil change.
Find this 1969 Alfa Romeo 1750 Spider Veloce available from Fantasy Junction via an upcoming Bring a Trailer Auction.
Comments
View comments on the CMS forums
You'll need to log in to post. Log in