The Classic Motorsports Orange Blossom Tour, our annual exploration of the Sunshine State's back roads and beauty, went off without a hitch. While Florida can be hot and humid in mid-May, tour participants were blessed with cool mornings, warm afternoons, and only a sprinkle of rain.
This all-inclusive classic sports car tour is part of the Hagerty Touring Series and is presented by Porsche Classic with help from Battery Saver.
For the first time ever, this hub tour was based at the oceanfront Hammock Beach Golf Resort & Spa in Palm Coast. From there, tour guests branched out to explore old Florida destinations like Silver Springs, Stetson University and St. Augustine.
Other than the stunning cars and incredible weather, the highlights of this year's tour were riding on the famed glass-bottom boats at Silver Springs and visiting the all-new Brumos Collection near Jacksonville..
Among other surprises, tour guests were treated to a private tour of the Brumos Collection. Leading the tour was legendary driver Hurley Haywood, the man who made so many of the cars on display so iconic.
On the last day of the tour, a rally stage kicked off with a look at the incredible private collection of scooters and microcars owned by Patty Schwarze of DeLeon Springs.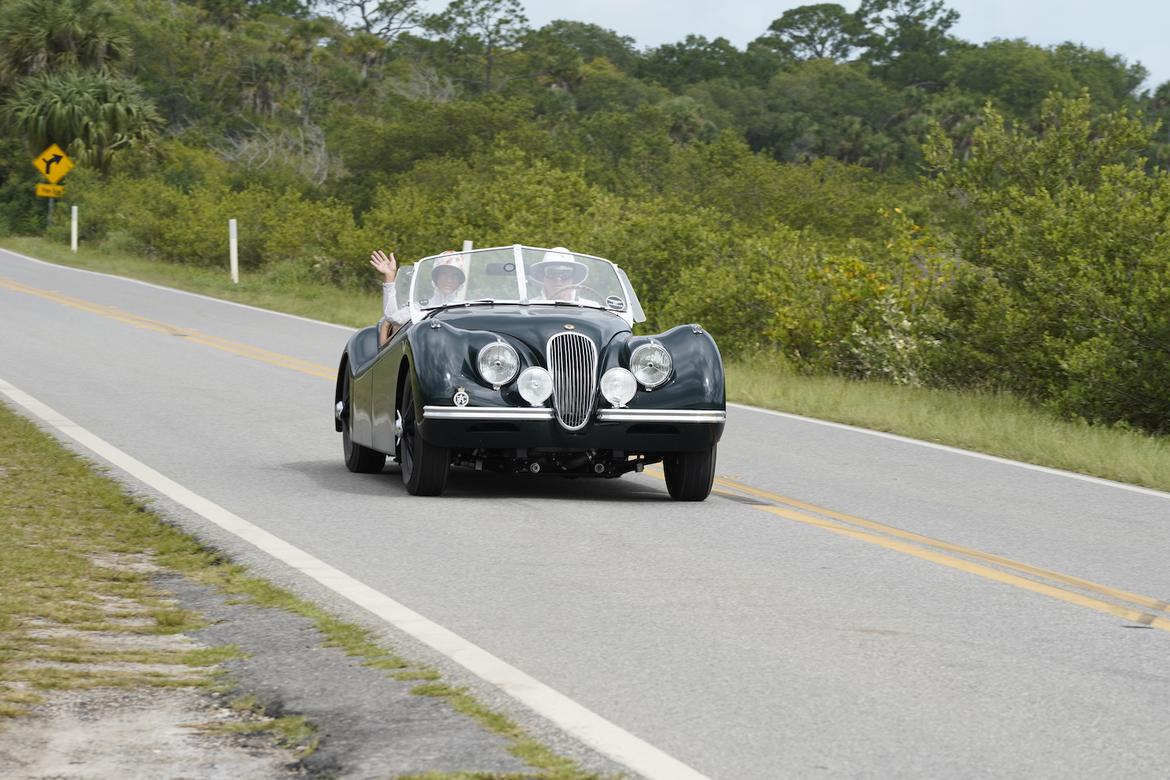 The 2022 running of the Orange Blossom Tour will begin on Sunday, February 27, and will again coordinate with the Amelia Island Concours starting March 4.
Next year's route will be completely different, and the tour will be based at the Mission Inn Resort & Club in Howey-in-the-Hills in hilly Central Florida.
For more details about upcoming Classic Motorsports Road Tours, visit classicmotorsportsroadtours.com.
Comments
View comments on the CMS forums
You'll need to log in to post. Log in