One solution might have been to glass in some 5 3/4" bucket mounts and cover the whole with a plexi cover as they did on cars like my Jamaican.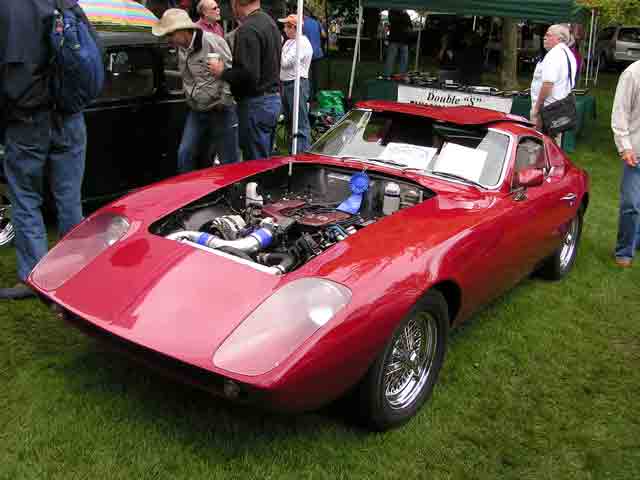 Otherwise, all the Lucas 576 series lights were that size and you could even get the lights with snazzy chrome bullets in the centre:
My Jensen CV-8 had two large headlights and two 5 3/4" high beams but that's probably not the look you were going for. I think that your solution looks very nice. But I think it would have looked very Chevron B16 with the lights as well.