Hey all, I am posting my TDI project in progress. I am great at starting things but tend to loose interest at the 80-90% complete stage - I blame the usual suspects - short attention span and low impulse control to start new projects. Sharing this one here will hopefully provide some motivation and support to get across the finish line.
Let's start at the beginning. I found this '85 Vanagon on Craigslist back in late 2011. A company called East Coast Doka imported a few of these from Germany. Its and ex German Bundeswehr (army) Doppelkabine (doublecab) or Doka for short.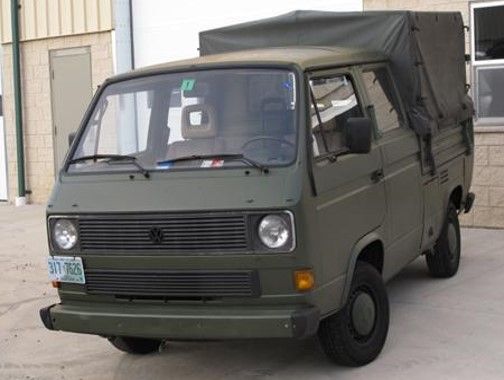 This is a bucket list car for me and the delicate negotiations with my wife lead to both a Disney cruise vacation for the family and me flying to New Hampshire and driving back (slowly) to southeastern PA in this beauty. Top speed was 60 mph with the 1.6L normally aspirated Diesel humming away at redline.
Right away, I addressed the seam rust at the front, some dents, and replaced the headliner and windshield. I did a black out on the front hood too - I think it looks pretty cool - will eventually get more lights up front.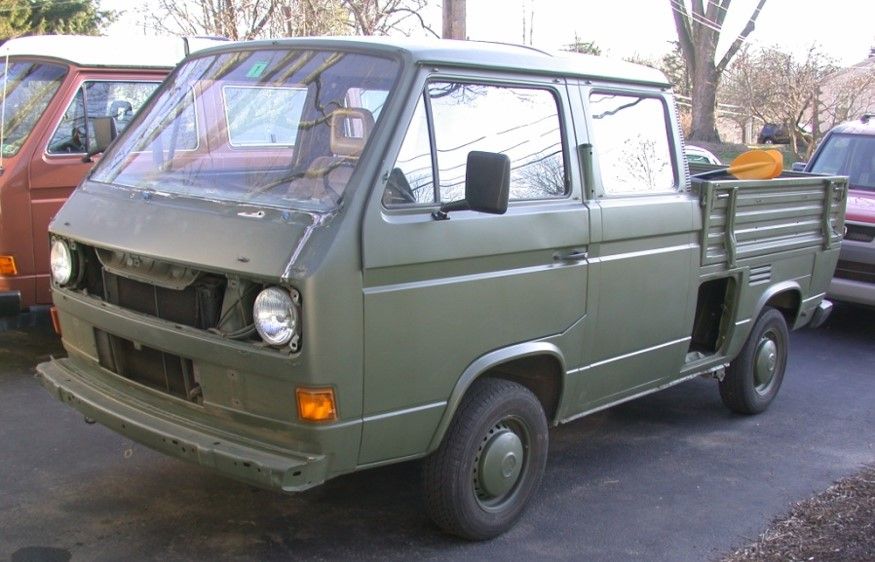 Next up was the stance - the Dokas have taller springs than the Vanagons, so I put Weitec lowering spring on front only and left the rear alone to get a good rake. Front wheels are 5.5x15 with the bus/Vanagon 5x112 bolt pattern from Cip1 with 205/65 tires. I got the black and polished version to match the rear wheels that I found on the Samba which are knock off Porsche Fuchs. The rears are 15" x 8 and I had to use adapters because they have the Porsche lug pattern and that spaces the wheels out a bit further a bit further than I would have liked - by about 1/2". I got some 235/60 tires. Call me an old man, but I prefer the look of 15" tires with the bulging sidewalls to this new-fangled 19 and 20 inch stuff...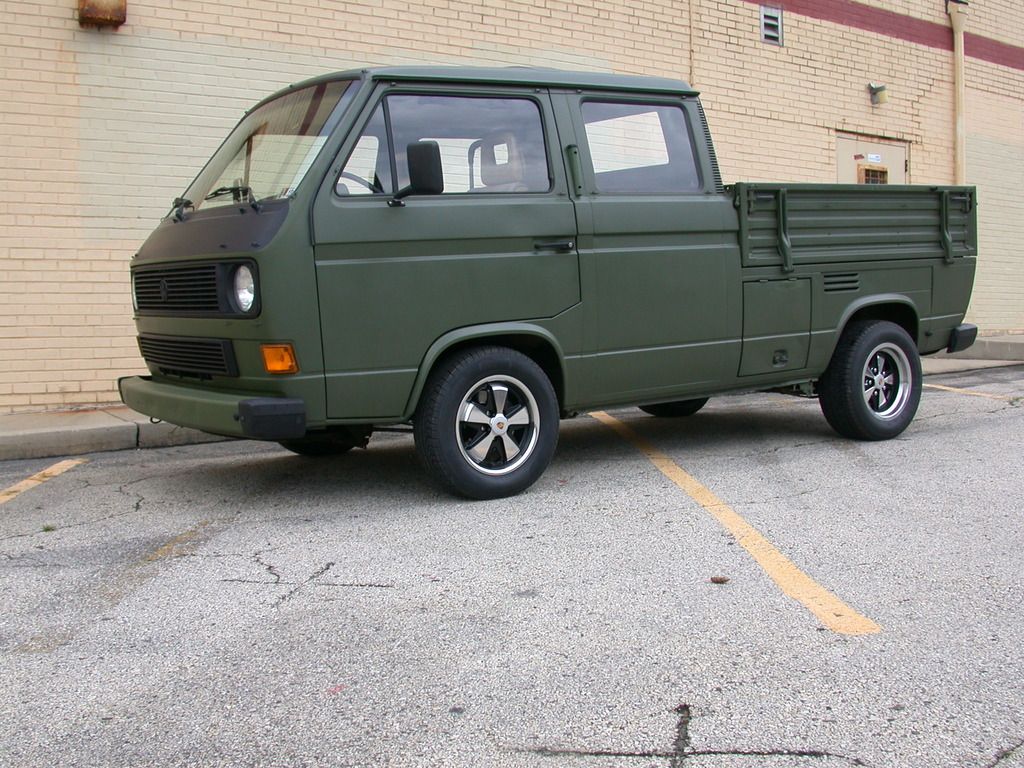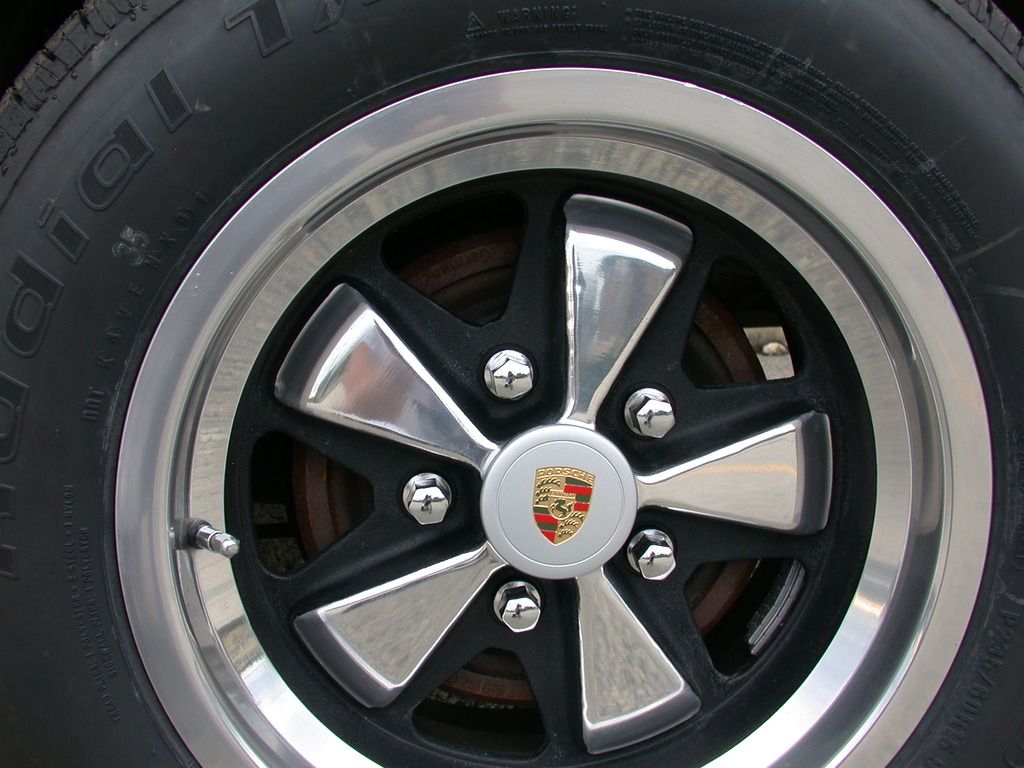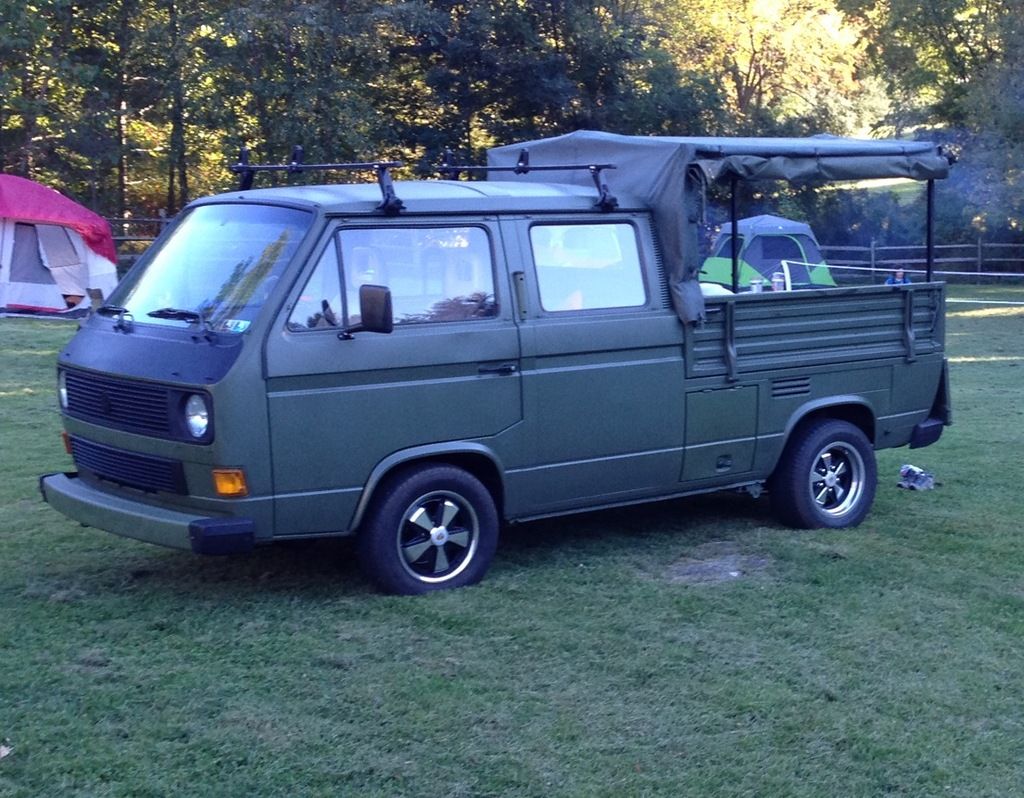 I drove the Doka, obviously named Olive, around for a few years like this and had a lot of fun. It's great to have a vehicle that can haul material for construction projects and then go to a car show. But the rear tires promise way more power than the little Diesel can deliver, so I started researching TDI swaps. More on that next post...