1988 Scirocco 16v 5 speed red/black cloth.
Nice shape. Runs and drives good. Shows 117k miles and works....might be right? New timing belt and tensioner.
Body is pretty straight; paint photographs nicer than it looks in person-has quite a bit of clear coat peel but still buffs out nice. Euro bumpers and headlights. Has a few minor dings.
Interior clean and functional but dash is cracking pretty bad. Cold a/c hot heater. All electrical works including dash lights. Original AM/FM cassette with blown speakers. No rips or tears-some wear on drivers side outer bolster. Headliner nice. Sunroof tilts but does not retract easily-needs adjustment on cables?
Bilstein struts and H&R springs, otherwise stock as far as I can tell. New front tires 40-50% on rears (rear tires mismatched).
Clean title on hand.
Located in Carson City, NV (hour south of Reno) willing to assist with delivery anywhere
Looking for $3500 or best offer
will have interior pics soon (battery died)
[URL=http://s174.photobucket.com/user/vdubinsd/media/scirocco/DSCN3407_zps9f573bd9.jpg.html]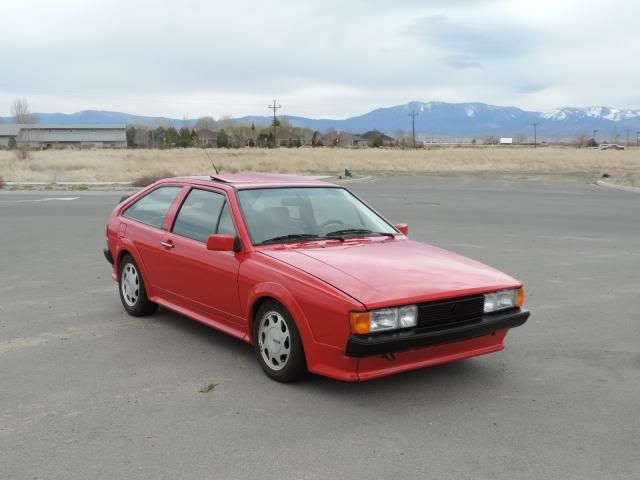 [/URL]
[URL=http://s174.photobucket.com/user/vdubinsd/media/scirocco/DSCN3414_zps532d6188.jpg.html]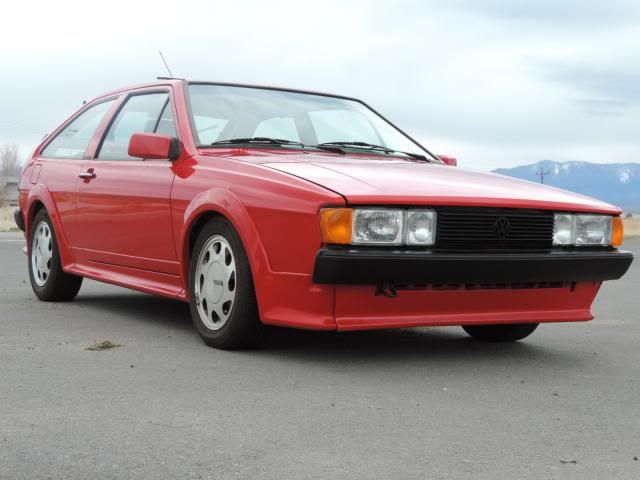 [/URL]
[URL=http://s174.photobucket.com/user/vdubinsd/media/scirocco/DSCN3398_zpse22ea92b.jpg.html]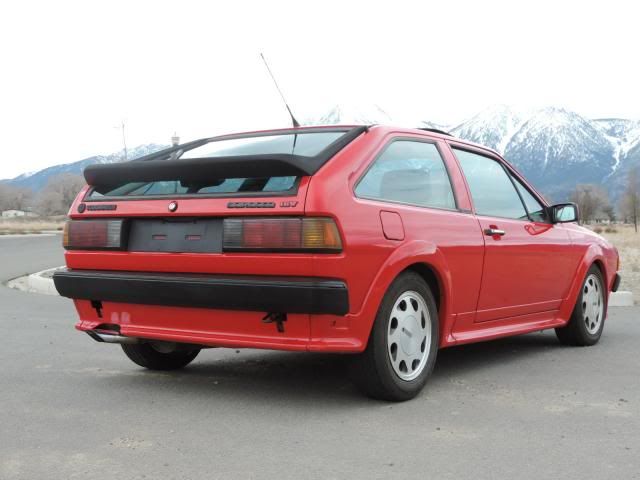 [/URL]
[URL=http://s174.photobucket.com/user/vdubinsd/media/scirocco/DSCN3391_zps01d2a351.jpg.html]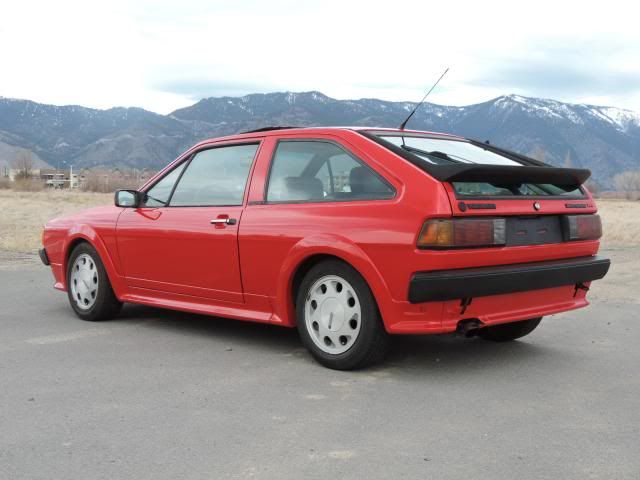 [/URL]
[URL=http://s174.photobucket.com/user/vdubinsd/media/scirocco/DSCN3384_zps7a789c11.jpg.html]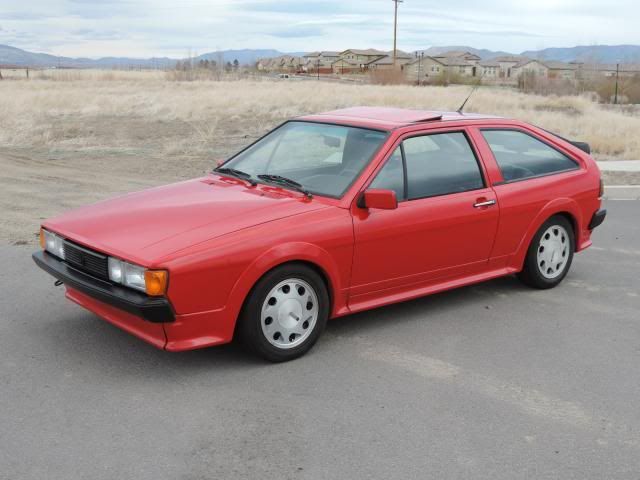 [/URL]
[URL=http://s174.photobucket.com/user/vdubinsd/media/scirocco/DSCN3373_zpsaa3665eb.jpg.html]
[/URL]
[URL=http://s174.photobucket.com/user/vdubinsd/media/scirocco/DSCN3467_zpsce549cb8.jpg.html]
[/URL]
[URL=http://s174.photobucket.com/user/vdubinsd/media/scirocco/DSCN3462_zpsef40553e.jpg.html]
[/URL]
[URL=http://s174.photobucket.com/user/vdubinsd/media/scirocco/DSCN3447_zpsdd985f8c.jpg.html]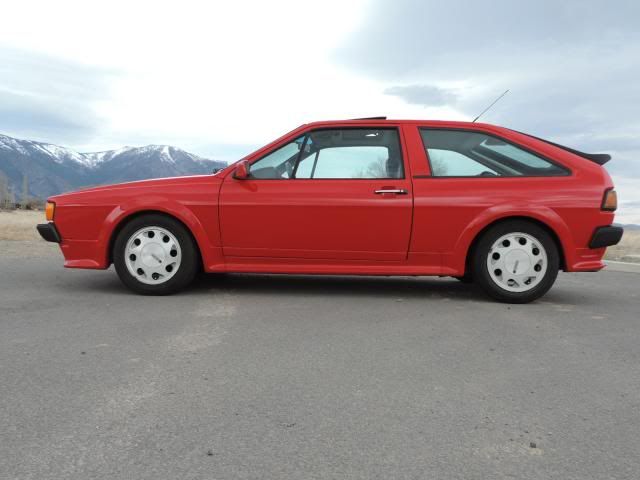 [/URL]
[URL=http://s174.photobucket.com/user/vdubinsd/media/scirocco/DSCN3450_zpsf0deb92f.jpg.html]
[/URL]
[URL=http://s174.photobucket.com/user/vdubinsd/media/scirocco/DSCN3433_zps6552e752.jpg.html]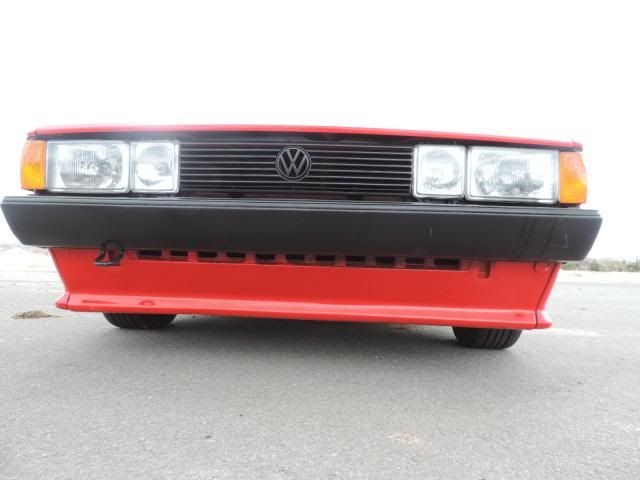 [/URL]
[URL=http://s174.photobucket.com/user/vdubinsd/media/scirocco/DSCN3420_zpsdaf60a54.jpg.html]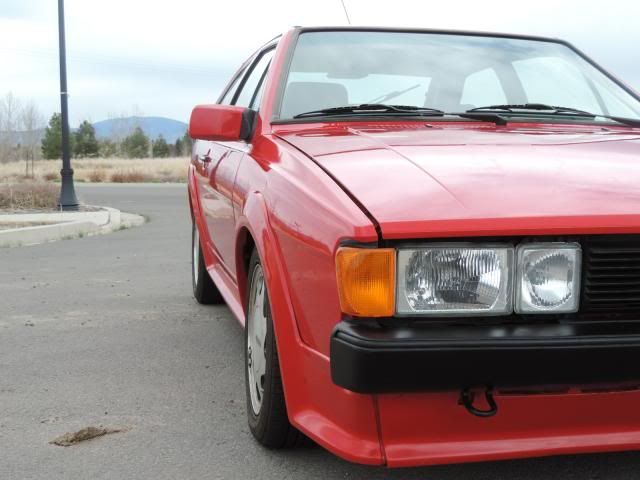 [/URL]
[URL=http://s174.photobucket.com/user/vdubinsd/media/scirocco/DSCN3419_zpsf7811e62.jpg.html]
[/URL]
more pics here
http://s174.photobucket.com/user/vdubinsd/library/scirocco?sort=2&page=1 more pics here