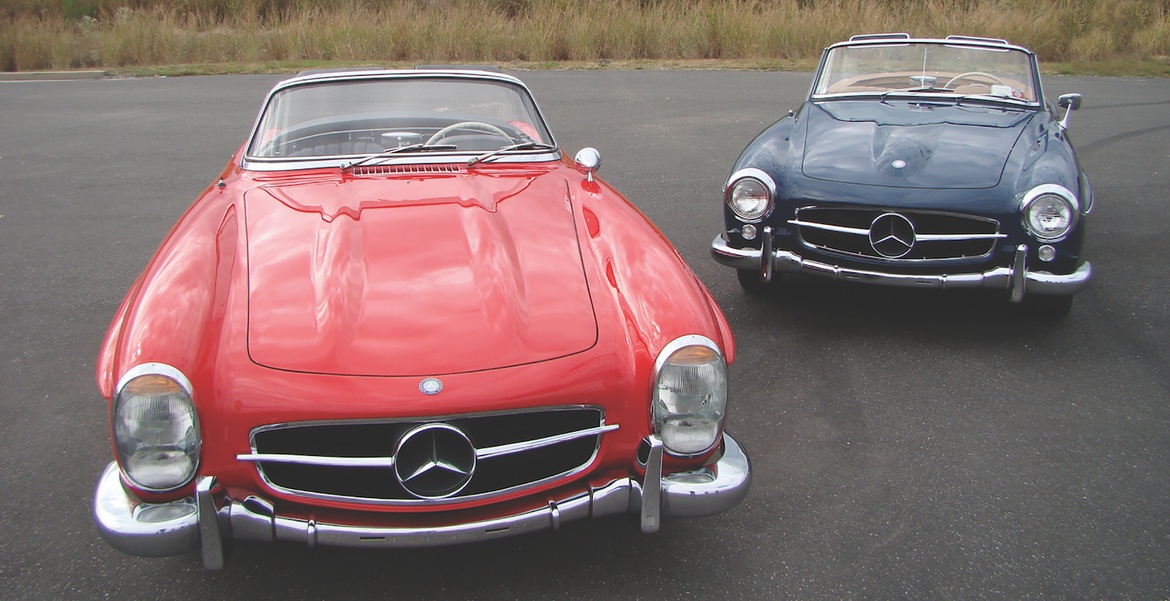 This article is from a past issue of the magazine. Like stories like this? You'll see every article as soon as it's published, and get access to our full digital archive, by subscribing to Classic Motorsports. Subscribe now.
Story by Rich Taylor • Photography By Jean Constantine
Editor's Note: This story was originally published in 2012. Values, references and vendors listed may not be correct.
You can tell at first glance that the Mercedes-Benz 300SL and 190SL are siblings. Built on the same 94.5-inch wheelbase, these two-seater roadsters share beautiful long-hood, short-deck proportions. Their front ends bear an undeniable resemblance to one another, with wide-eyed headlights and grinning grilles forming similarly gleeful faces. Watch both of these cars cross the block at auction, however, and you'll notice a jaw-dropping difference between the two.
When both were new, the 3-liter 300SL cost roughly twice as much as the 2-liter 190SL. Today, that price difference is 10 to 1. The first car has become a million-dollar milestone; the other makes a great investment that doesn't have to be sheltered from the outside world.