Why get a classic GT from the usual suspects when you could have something bit funkier like this 1972 Citroen SM?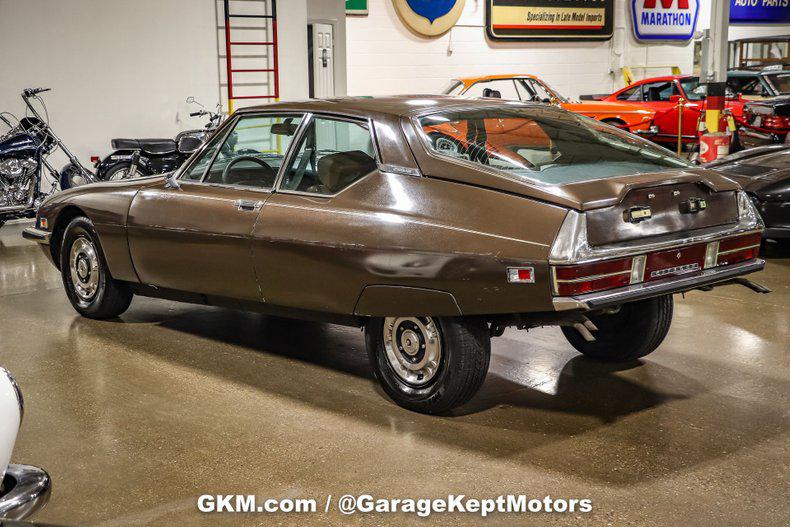 The SM uses a 2.7-liter V6 mated to a five-speed manual transmission. This example's engine, as well as its chassis, appears to be stock.
The seller also notes that according to a review in Popular Science, the SM "had the shortest stopping distance of any car they had tested."
Find this 1972 Citroen SM for sale from Garage Kept Motors, with an asking price of $24,900.
More like this
Comments
View comments on the CMS forums
You'll need to log in to post. Log in