I started by taking apart the front end of the car. First thing was the front sway bar, and it wasn't pretty: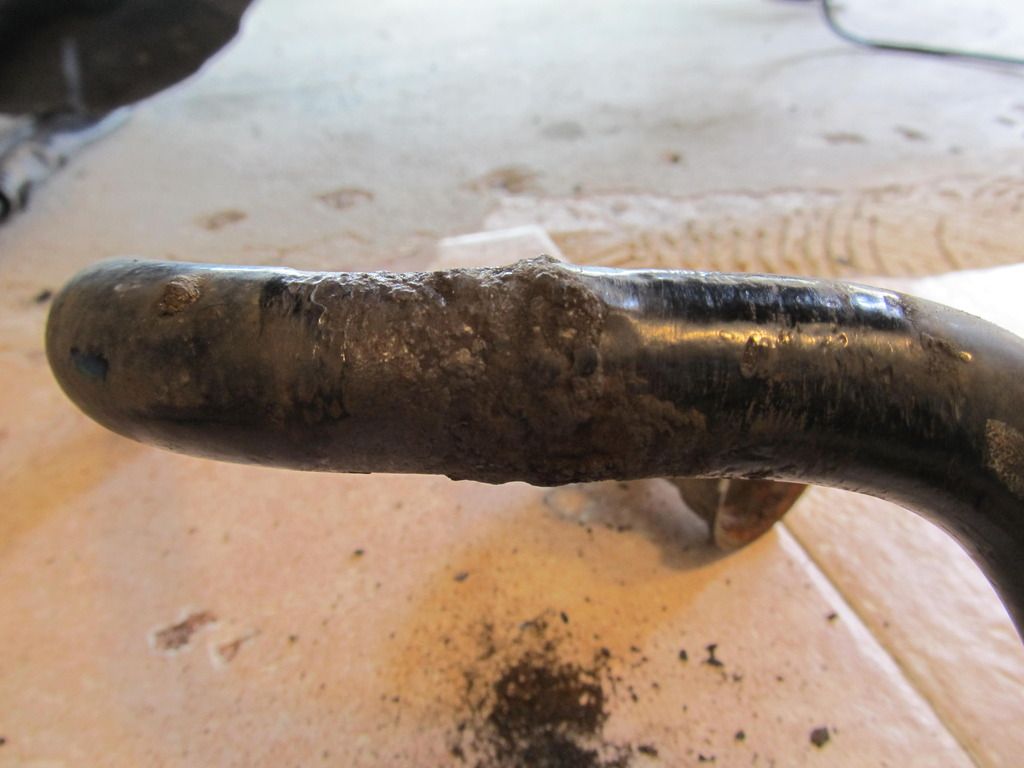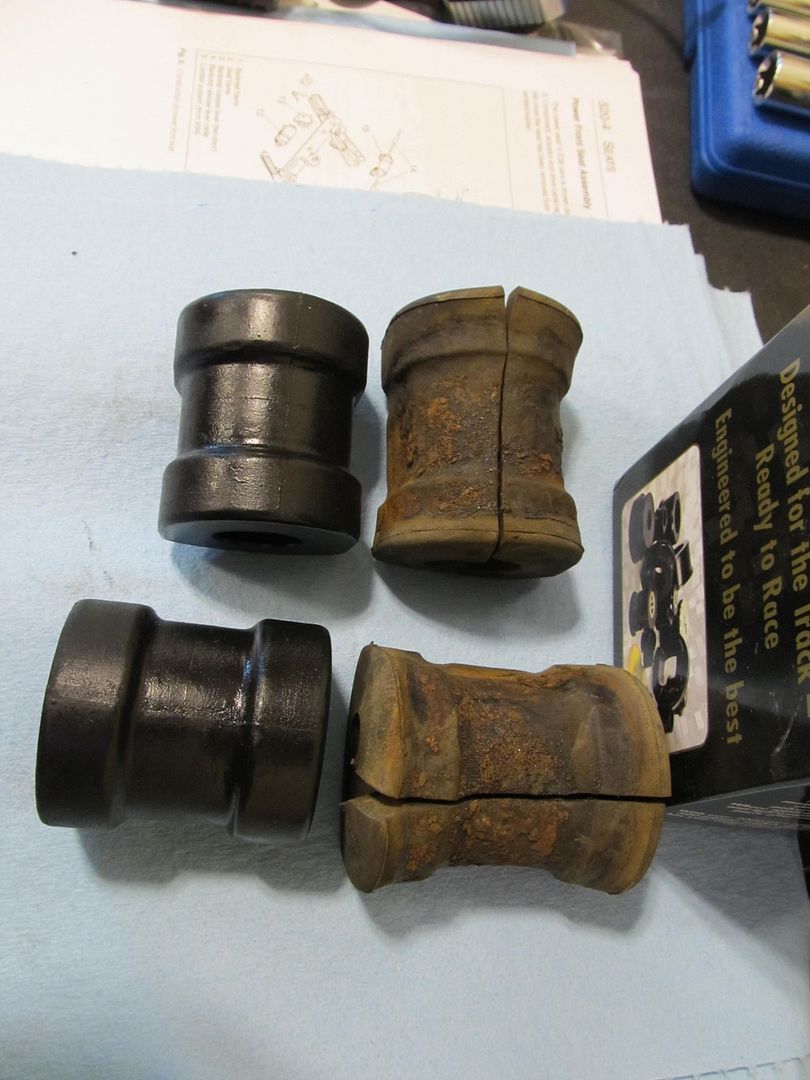 Then I admired my brand new BMW front control arms for a while....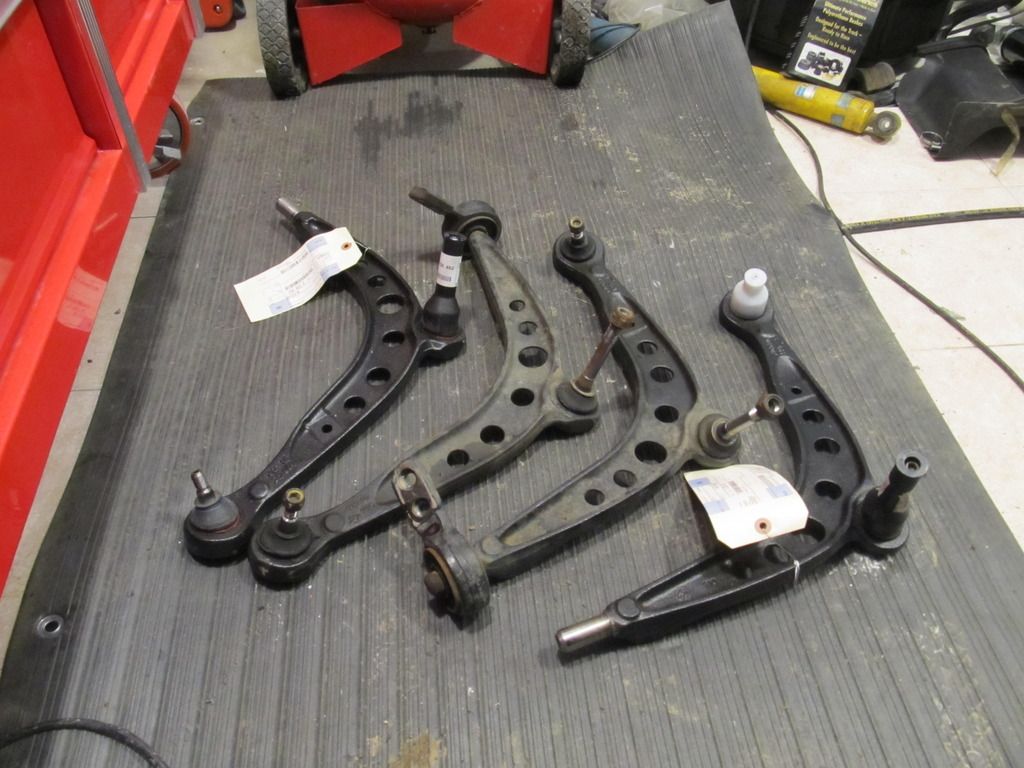 And I discovered that one of the bolts that holds on the "lollipop" for the FCA had some rust damage....so a run to home Depot and two new grade 10 bolts later I was back in business!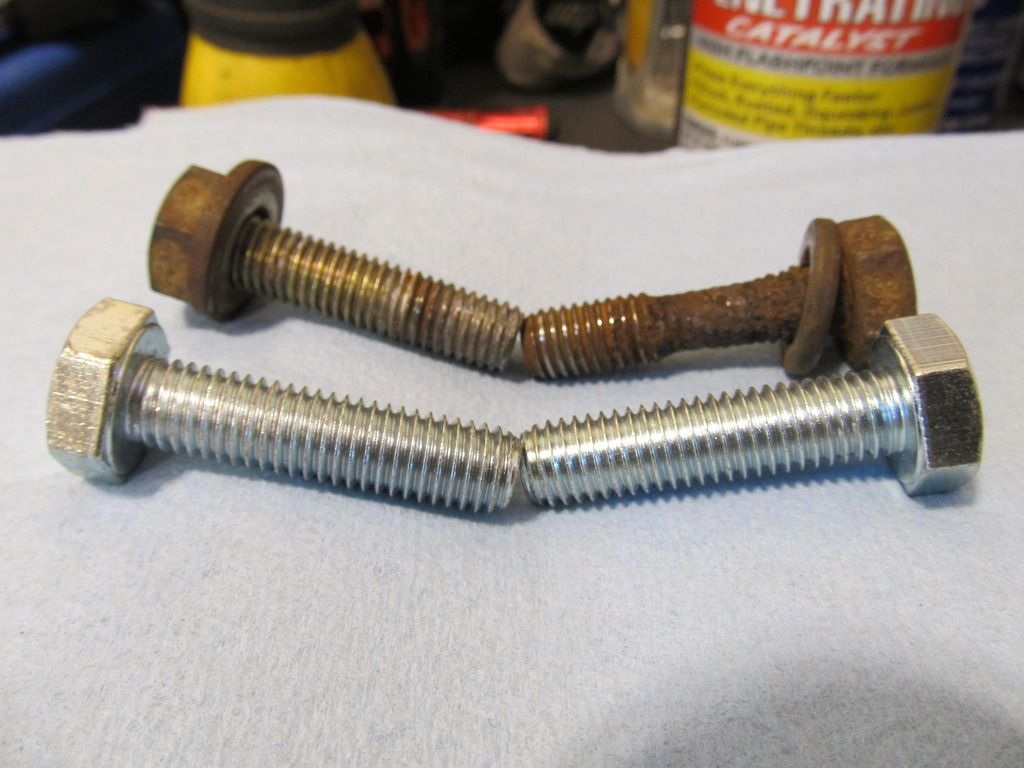 The bushings for the FCAs were looking pretty shot: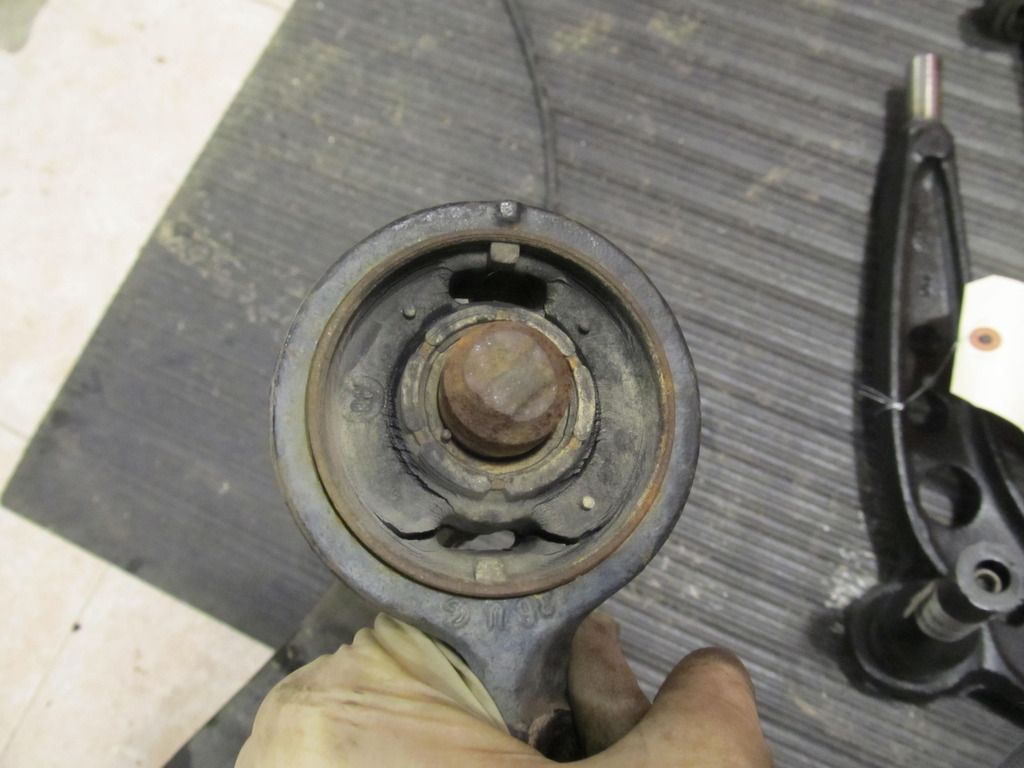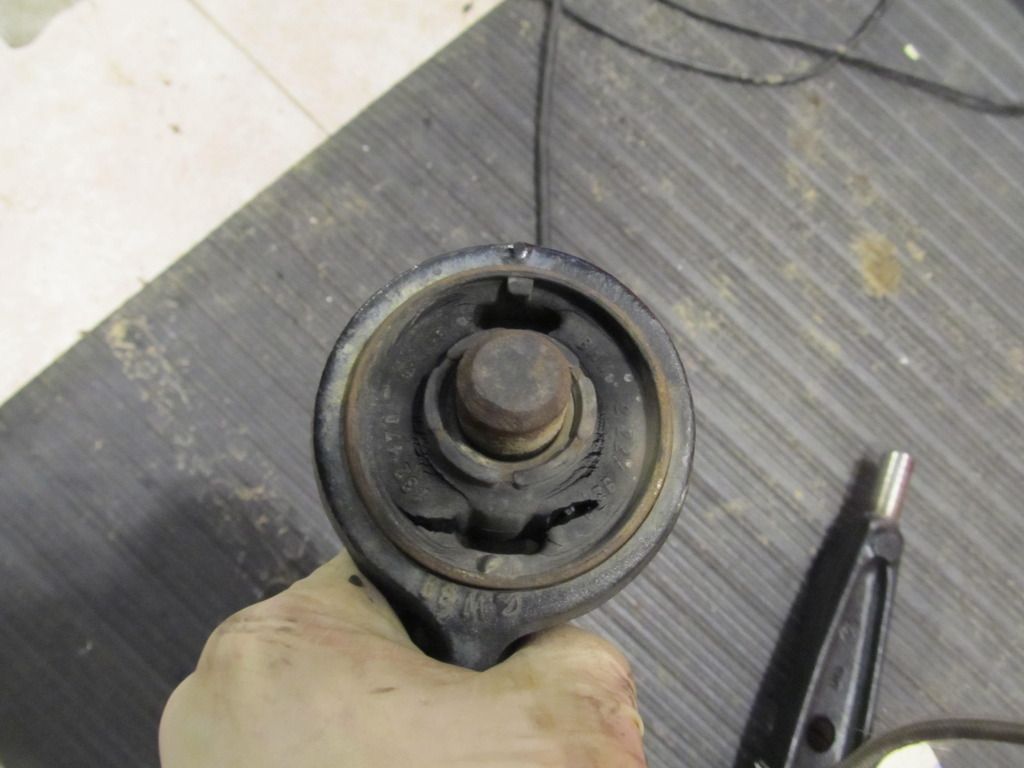 Did some caliper maintenance to the 328 front calipers....they were dry as a bone!
Here are the new 328 front rotors on top of the old M3 rotors. Big difference!
I ordered new front hubs/wheel bearings since everything was already off the car, but when we went to remove the big lock nut, none of my tools would fit. I went to Harbor Freight and nothing they had would fit (something around 46mm). I took it to one local garage and they didn't have anything that would fit the nut either. Crap! I then went to a nicer garage that does BMW work, and after digging through 4 tool boxes, they found a socket that fit. They didn't tell me what size it was, but they said it wasn't normal. Thankfully, I had ordered a new one of the correct size from BMW, so rather than risk not being able to disassemble the rest of the hub at my house, I just paid them $40 to install the new hubs and press all the old stuff out. I think it was money well spent!
The shop gave me a good recommendation, which was to clean off the ABS/speed sensors before I reinstalled everything. The only problem was they were stuck in there real good! After much PB Blaster and wrenching, I was able to get them both out, and boy did they look nasty!
All clean!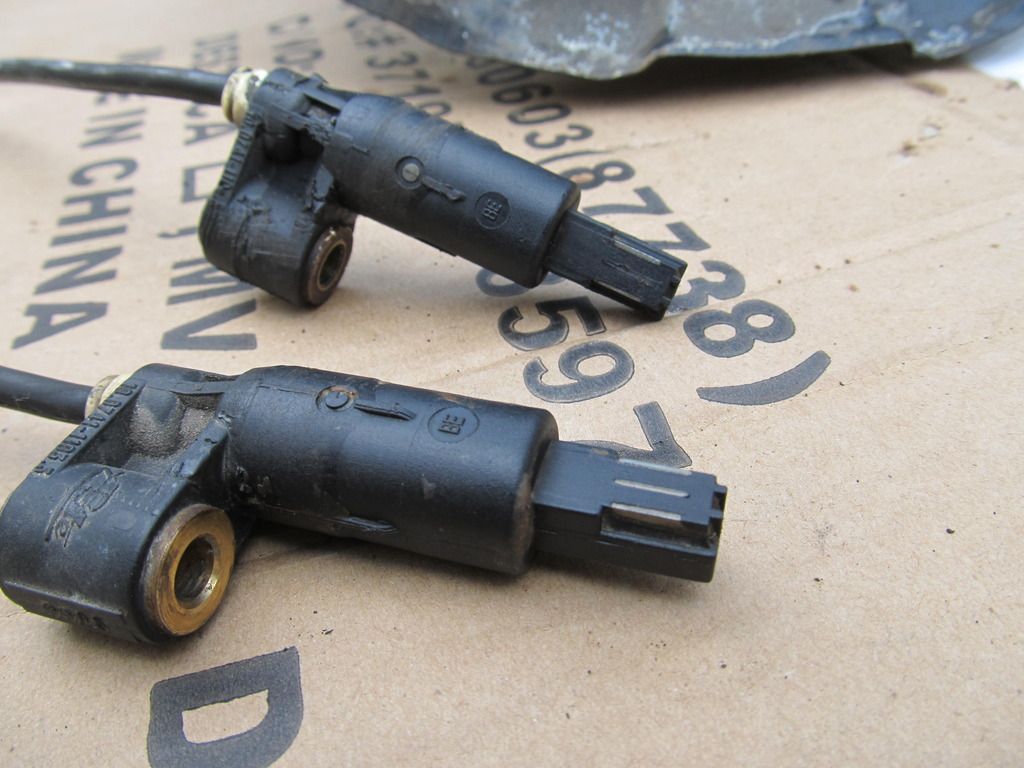 To make this job easier in the future, I cleaned up the holes with this nifty tool that Eric (my buddy who helped me do much of the heavy lifting on this project) brought over.
So this:
Turned into this: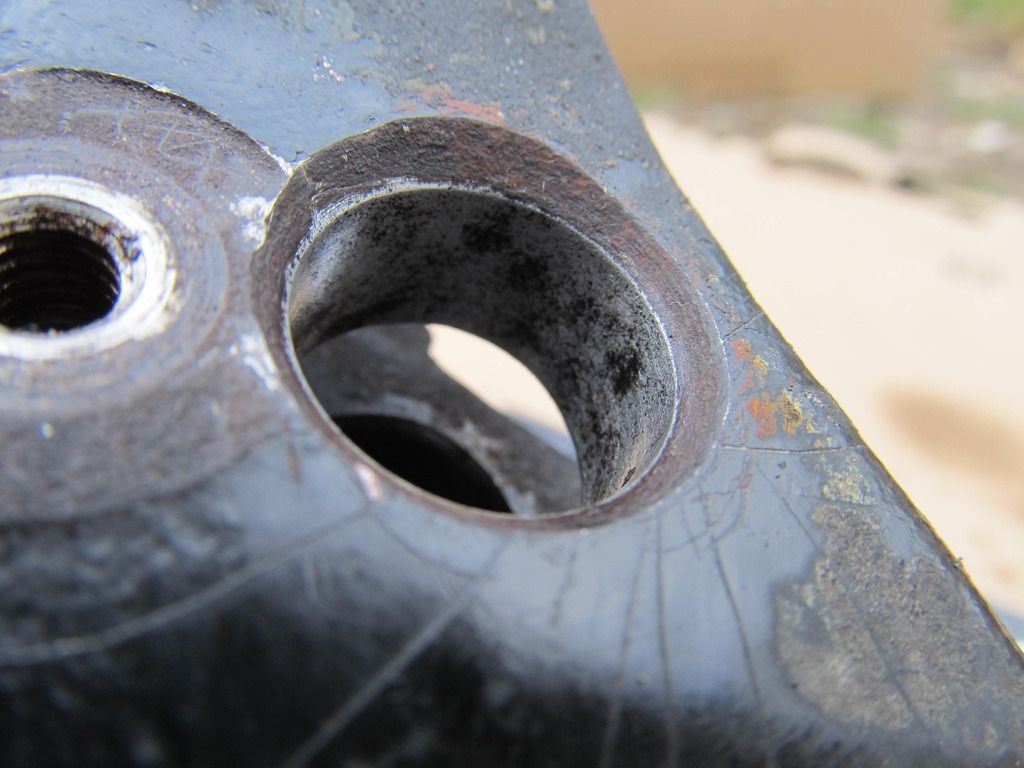 And while I'm on the subject, I did the same thing to the rears when we got them off: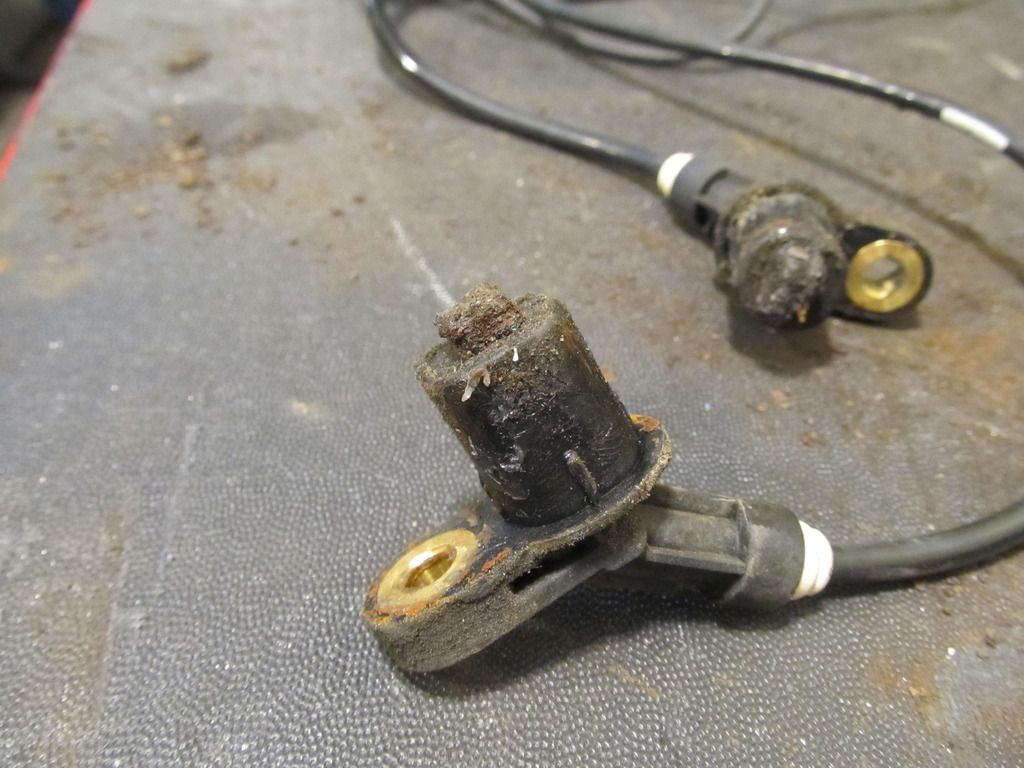 Ahh, so much better!