So....some on here may remember about 10-11 years ago I had a 308 GT4 that was blown up and I was doing an STI swap in the back of it. It got really to close to firing and I ended up selling it. I got married, moved from Georgia to Alaska, maintained and modified a 240z long distance for a decade ......but I always kept a Ferrari fund because I knew I'd have another one. It's not a huge dollar amount (fully loaded 4Runners cost more) but to me it was a lot of money and time to save every bonus or profit from selling a car or motorcycle. Once I did the math that I could sell my 240z (that was fluke good investment from way back) and combined with my Ferrari fund, I could ship up the car I wanted. I contend that it's not a mid-life crisis car if you've been saving since your teens and that's the story I'm sticking with.
My criteria was simple. V8, gated shifter, runs well enough to get on a ferry. The timing worked out and I made a deal for a lifelong Southern California '84 Mondial QV coupe in Rosso corsa/Nero. It has some cosmetic issues but that's my price point and I think it still presents well. Mechanically it runs well without leaking or smoking and comes with LOTS of paperwork for maintenance.
You may be thinking that I don't realize how expensive these are to maintain but I certainly do. That's why it's important for me to do what I can myself and continue the Ferrari fund to budget for all the maintenance it will need. There's nothing more expensive than a cheap Ferrari but the way even Mondials are appreciating I'm feeling fine about it. A lot of Ferrari people hate Mondials. A lot of non Ferrari people hate Mondials. I don't get it and don't care. I have thought they were cool since I saw Gary get one in Weird Science. Oh, the nerd movie with hot cyborgs and a soundtrack by Oingo Boingo. Once I read that out loud, maybe that's why Mondials aren't cool?


Anyway here's some pics before it's badly needed detail is done:

I freakin' love this profile: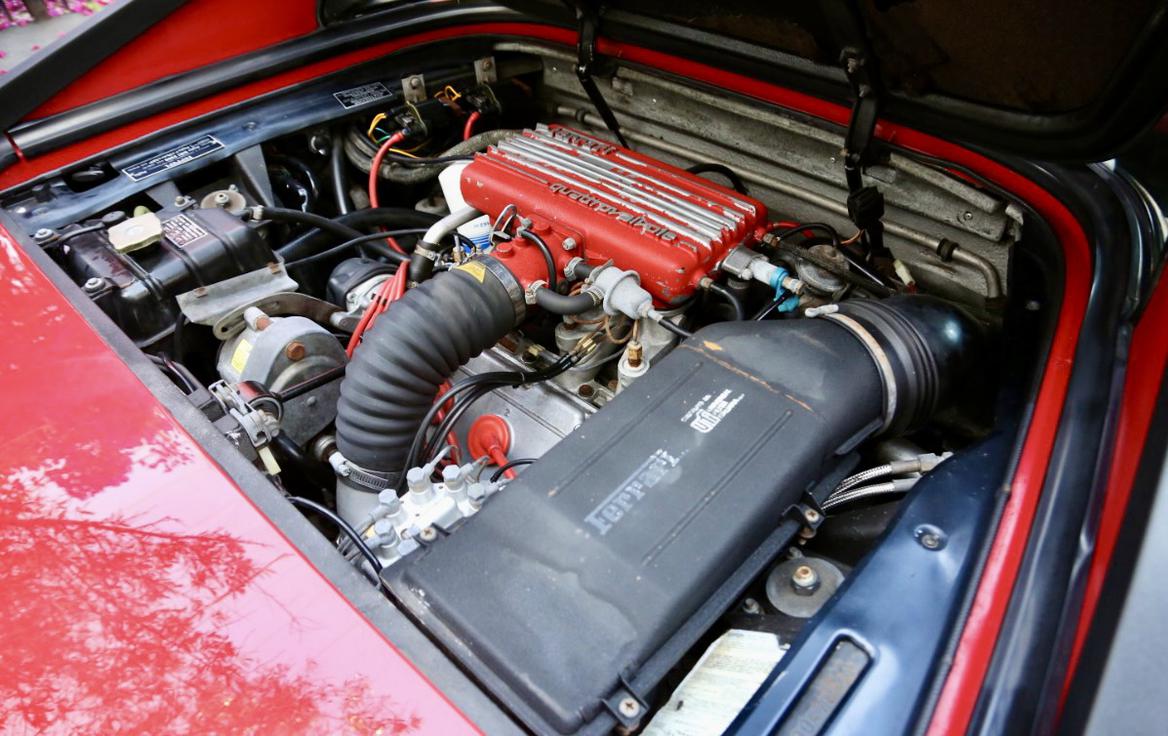 And this is my favorite picture of day 1. Let me set this scene. 9 a.m. 75*f , Los Angeles back streets, clicking gears at 7000 rpm on a gated Ferrari, blasting "I can't drive 55" through the Alpine cassette deck. Nobody could have done anything to ruin my mood after that first drive.
So this will still be GRM in the sense that I will be doing work myself sometimes and cross referencing parts with cheap econoboxes that use the same Bosch parts etc. I'll be touching up the cosmetics (touch up paint, trim) and then moving to more mechanical issues like the drivers side window motor and replacing suspension bushings etc. When it's timing belt time, that may go to the local higher end Euro shop in Anchorage (we have one).
First things first, it needs to go from LA to Bellingham, WA then get on a boat to the last frontier. I hope to have the logistics worked out out and have it in the garage by July.
Pizza and Peronis for dinner tonight.
See y'all later
- Jay