A few years ago I had an '87 924S that was thoroughly trashed, but it was a fun car to drive. I've been keeping an eye out for one while browsing the classifieds. An '88 popped up on Marketplace not too far from me listed for $2000. It's a solid car and fairly clean, but it's been neglected. The odometer stopped at 64,100 who knows how long ago. I almost walked away because of the amount of work it needed, but ended up negotiating the price down to $1300...there goes my stimulus check.
I got it home and started looking it over, it's in pretty good shape and mostly original. The last stamp in the maintenance book is from a Porsche dealership in 1999, and that's probably the last time it's seen any maintenance. The original Blaupunkt Charleston radio still works. The most of the parts underneath still have the gold cadmium plating. So I started feeling a little better.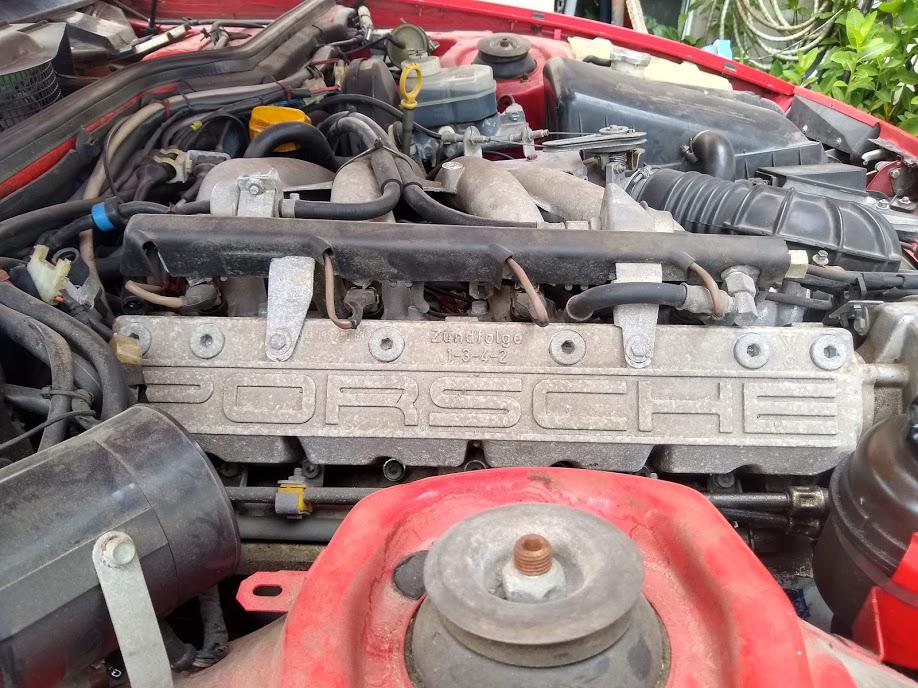 Yeah, I know, it's an automatic. But that's what I was looking for, so I could install these.
Now that's done, time to start fixing everything that is broken. First on the list was wipers. Pulled the motor apart and it's toast, time to look for a replacement.
Next replace the dry-rotted tires. The perfect time to upgrade since 15x6 phone dials are too small for my tastes. I picked up a staggered set of Boxster wheels on craigslist. They look better than I thought, although I'm still keeping my eye out for some 16" phone dials or some other '80s wheels.
Before:
After:
I placed an order for brakes from Rockauto, so those parts are trickling in. The rotors arrived today. I'm too cheap to buy the coated ones, so I sprayed them with Rustoleum high temp exhaust paint and baked according to the instructions. This stuff is actually pretty durable if baked on. I used it on my Vanagon exhaust manifold and 4 years later it still has paint on it.
I'm sure as I dig into it more, I'll be placing more parts orders. Just doing my duty as an American to stimulate the economy by buying a Porsche with 20 years of deferred maintenance.