Love driving the road less traveled? How about an old-school Mercedes-Benz G-wagon that finished 10th overall in one of the most grueling off-road races for historic vehicles, the Dakar Classic?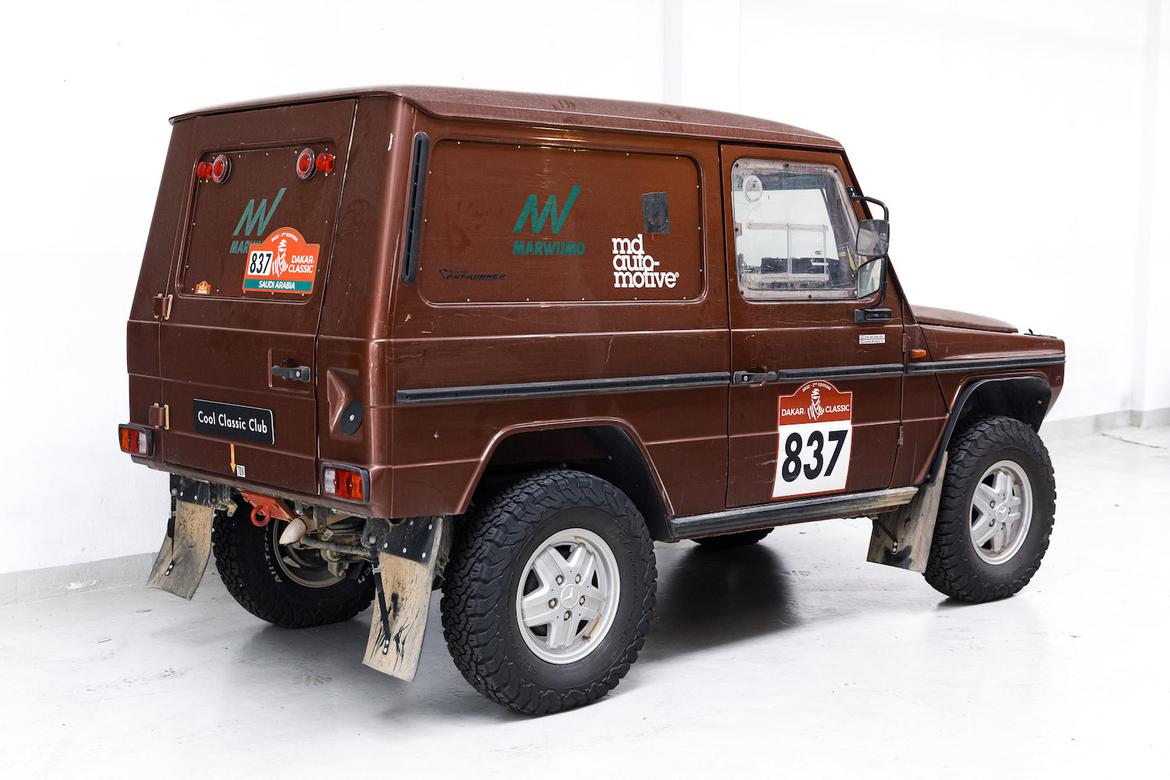 Restored and built up at the end of 2021, this Mercedes-Benz 230 GE received a number of upgrades to prepare it for the off-road race including lightweight body panels and an increase in engine displacement.
Currently, the G-wagon shows 32,194 kilometers on its odometer (about 20,000 miles) and is billed as "ready for more dust and thrills, with guaranteed entry to the Dakar Classic."
Find this 1981 Mercedes-Benz 230 GE for sale from Cool Classic Club for 115,000 Euros, or approximately $120,583.
More like this
Comments
View comments on the CMS forums
You'll need to log in to post. Log in