Need help from the Hive. I have an 80's Dayton Speedaire 220v Compressor that is very third hand but in seemingly good shape. This is the third house I have moved it to and in none of them did I ever get to the final steps to make it functional. This is even more ironic given that I have installed 220v service and outlets in two of the houses to run it. I'm attempting to turn over a new leaf and get my garage all sorted out for some mayhem which leads us to today.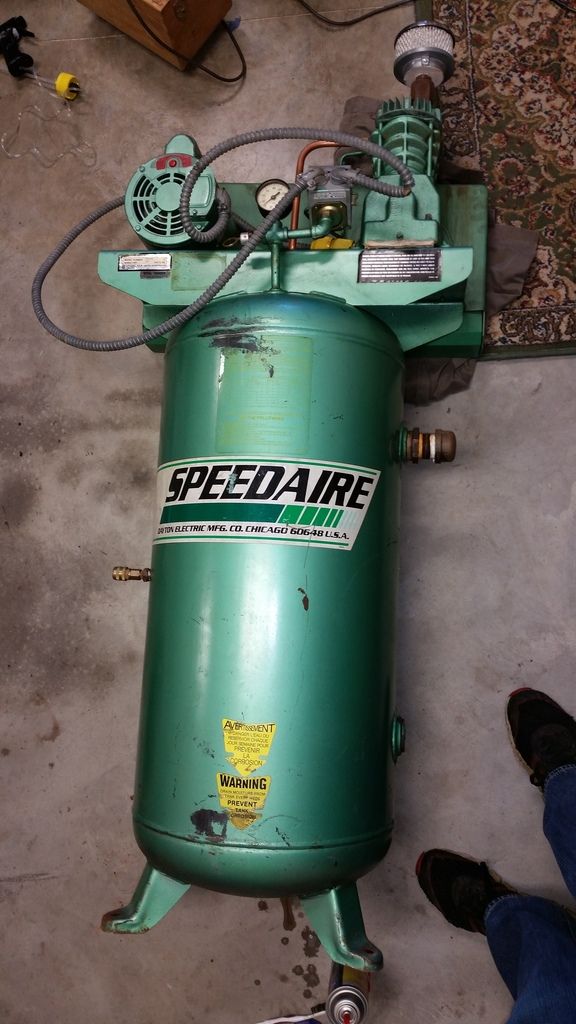 I finally had a nice new line made up (the copper color one) and installed it yesterday. Ironically after avoiding doing it for years it was completed in 15min for $6.61 by Ohio Hydraulics here in Cincy (great folks).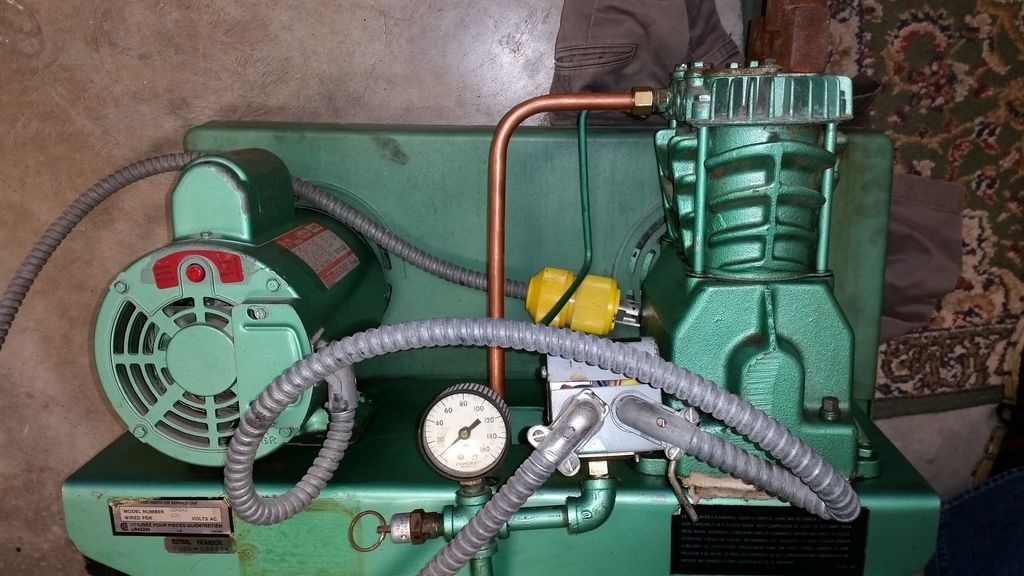 With Mrs84FSP and the baby out for a few hours I decide to give her a shot and see if we have any leaks. You guessed it, I do have leaks. I dutifully made up my soapy water and came back out to see which was the offending fitting. Then I found this on the very bottom - seems to have been a hard line or drain line at some earlier point.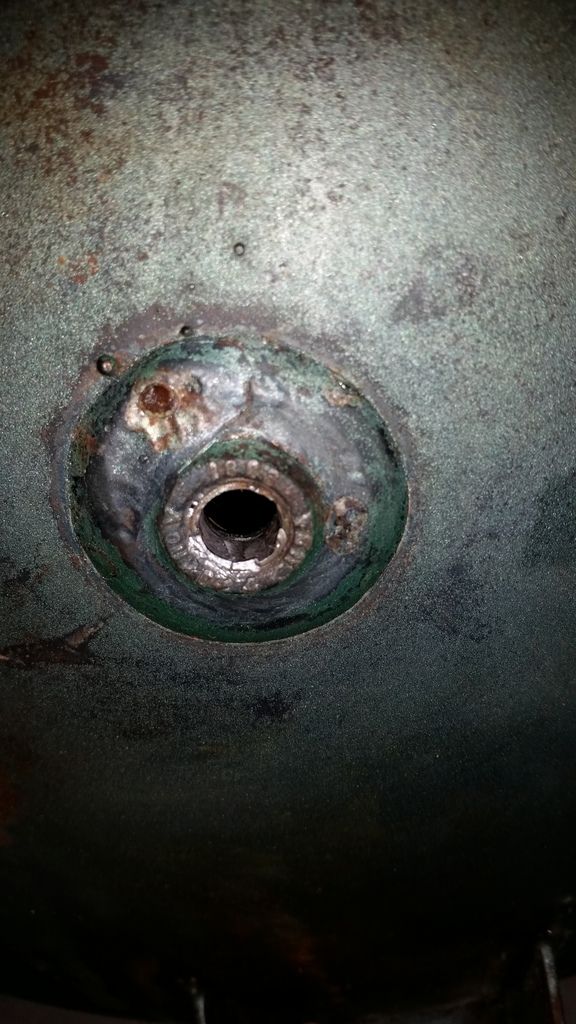 It's 0.368" ID and you can see the hard line that was in this bung and was dutifully removed previous to showing up at my place...
Looking at it I'm wondering if I can easy out the hard line and either install a new hard line or tap it out? The pressure involved scares the hell out of me either way though...
Thoughts?